Buy SC Heerenveen Tickets
SC Heerenveen Football Tickets -
2023/2024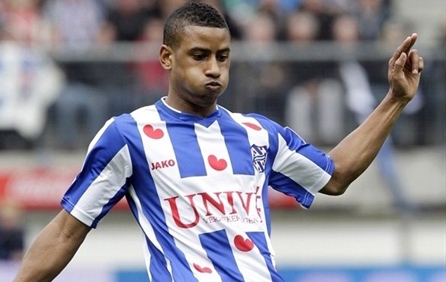 Searching for SC Heerenveen tickets? EasySportsTickets.com is the best and most reliable source to buy SC Heerenveen tickets for home and away matches. The dutch club was founded at 1920, and among the club's most famous players were like striker Ruud van Nistelrooy, Ex Manchester United and Real Madrid. Heerenveen had been regular competitors in the UEFA Cup, also qualifying for the 2000–01 UEFA Champions League. The team's crest symbolizes the flag of Friesland, Heerenveen's region. The team plays its home games at Abe Lenstra Stadion which holds up to 26,800 spectators. Finding SC Heerenveen isn't always an easy task, but EasySportsTickets.com makes it esier for you to buy SC Heerenveen tickets. Within a click it is possible to purchase an access to the team's home and away matches.
Large Selection of SC Heerenveen Tickets.
SC Heerenveen Tickets are in High Demand! Book Now.
Get Excellent Official SC Heerenveen Tickets.