KNVB Dutch Cup

Tickets
Buy KNVB Dutch Cup Football Tickets 2023/2024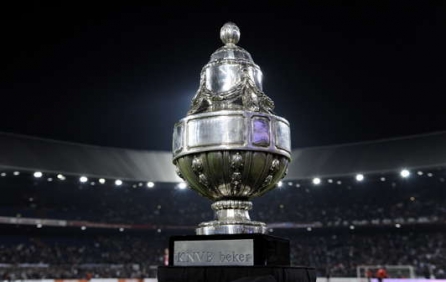 KNVB Cup Tickets are very popular and in high demand football Dutch Cup tickets. The KNVB Cup (Dutch: KNVB beker, Dutch pronunciation: [ˈkaː ˈɛn ˈveː ˈbeː ˈbeː.kər]) is a competition in the Netherlands organized by the Royal Dutch Football Association (KNVB) since 1899. The winners of the cup compete against the winners of the Eredivisie for the Johan Cruijff Shield, which acts as the curtain raiser for the following season. We only sell official KNVB Cup Tickets and our prices are excellent. We will deliver the KNVB Cup Tickets to your home or hotel few days before the match date. Order now securely your KNVB Cup tickets and fulfill your dream of watching the exciting game live. Don't miss out on being at the stadium, buy now and secure your seats.
KNVB Dutch Cup Tickets Available! Order Now.
Large Selection of KNVB Dutch Cup Tickets.
KNVB Dutch Cup Tickets are in High Demand! Book Now.